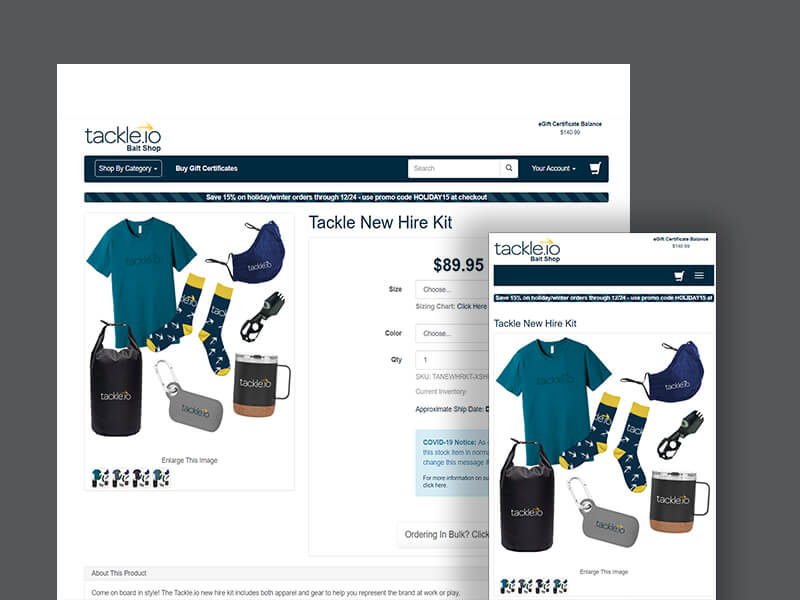 Challenge
Tackle, an innovative company that allows software makers to easily sell and deploy cloud-based products on leading providers, wanted an online store solution to handle a mixture of personal purchases, corporate marketing needs, and customer rewards/incentives, servicing a team that is fully remote.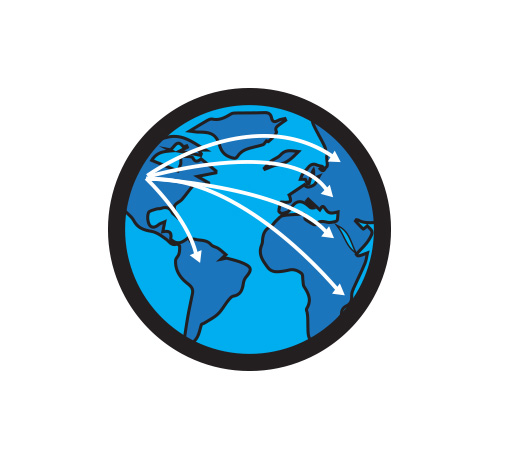 Solution
Our QuickBrand Marketing Supply Chain solution provides a single hub for internal and external audiences, with permission controls to easily gate features and products for specific audiences. As Tackle onboards employees, new hires are provided a code to obtain a free onboarding kit and have it shipped wherever they'd like, removing the need to collect information like apparel sizing during the hiring process. Birthday celebrations are a breeze, with mass mail drop-shipping to get Tacklers a unique gift to celebrate their special day. A combination of gift certificates and promo codes allows Tackle's sales and executive leadership team to reward customers and partners, allowing them to choose swag and apparel from leading outdoor brands. And, with our full reporting suite and admin tools, Tackle is able to see the activity from their different channels in a single place.
By utilizing a single platform for all audiences, Tackle is able to achieve total brand consistency for their internal and external marketing, while also having tight controls on the products offered to their team and rich analytics to see product trends in real time. This has resulted in:
10+ hours saved per month;
100% brand control;
All on 1 platform.