How are QuickBrand Online Stores for company swag different than all the other "stores" people are offering in the market today?
Development Team
Identity Works has its own development team so each store is tailored to the particular needs of each client organization. In contrast, most of our competitors sell template sites from third parties with very little ability to tailor to your specific requirements and no ability to directly service your development needs. Get a solution built just for you.
Swag Sites by Swag Experts
Our competition is either sites developed by those that do not work in or understand the branded merchandise industry well or by those that understand the industry but don't understand programming. With Identity Works and our QuickBrand Online Stores you get experts in both arenas under one roof.
Expandable Solution Types
Our clients may start out with a simple store to order swag and apparel but soon find it helpful to have us provide other time-saving modules to address pain points in other areas. These may include things like an automated employee reward program, allowing for public purchases with its own unique product stable and pricing, or a turn key trade show management solution.
Fit to Your Processes
Many providers offer a solution that clients have to adapt to in order to make the process work. With QuickBrand, we build systems tailored to meet each client's specific needs. In a sense, we are a private programming team where our solutions work seamlessly with client's existing systems - even procurement systems like PunchOut.
Department Specific
Let's face it, every department within your organization has its own unique needs. We tailor QuickBrand to each department's needs. Marketing sees Marketing's products and has processes that work for them while HR may have an anniversary program in place and only sees those products and their program functions specific to HR's processes. Endless Possibilities.
Constant Upgrades
Many of our clients request specific functionalities for their sites. Our developers are also constantly cooking up cool new features. You benefit from both of these scenarios by getting access to these same new functionalities for free once finished and tested, meaning your site is under continuous improvement with the latest technologies.
Merchandising Team
Our professional merchandisers ensure your site never grows stale and instead has the latest products that best reflect your brand. You have other tasks to focus on, so know you can depend on us to proactively keep you outfitted with the best apparel brands, the newest products, and the latest styles that best represent your organization.
Account Management
We provide you with your very own account management team to ensure our partnership is running like a well oiled machine. Whether it be a quick follow up to let you know your product is on the way or making a change you need on an order; you know the people you are talking to and you know you can count on them as an extension of your team.
QuickSelect®
One of many tools we built to further streamline the set up process of your store and get things rolling quickly. QuickSelect® gives you a hand selected list of high quality products from which to make your initial selections by category, by product, by color, and more. When done your selections can automatically be imported into your store.

Cost Savings: Directly and immediately drives product costs down.
Increased Efficiency: Saves staff time and prevents duplicated efforts.
Improved Collaboration: Encourages communication among buyers and other stakeholders.
Reduced Inventory Costs: No need to inventory a variety of items.
It's FREE: The BestPrice system is free to qualified clients!
BestPrice® is available as an add-on to our QuickBrand® Online Stores. Non-inventoried products are placed on the QuickBrand online store as BestPrice items. When a purchase is made by an approved buyer, all other approved buyers in your organization are immediately invited to order that item as well. As other buyers add to the order, the price is automatically reduced with each and every subsequent order until the buying period ends. BestPrice allows for smarter and more coordinated purchasing while gaining volume discounts and significant cost savings without investing in inventory!
Happy Clients
Kudos for QuickBrand
"Rarely is a vendor able to take just about any suggested need and turn it into such elegant solutions so quickly. By listening and truly understanding our needs, Identity Works is able to supply a service that I have not found to be replicated elsewhere. We could not be represented as well as we are without Identity Works and consider them a true partner in every sense of the word."
"Identity Works has been providing marketing products and technology solutions to our retail licensees for several years...Their solutions have saved us and our licensees countless dollars and hours of time, greatly contributing to our success in retail furniture sales and manufacturing."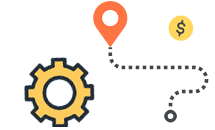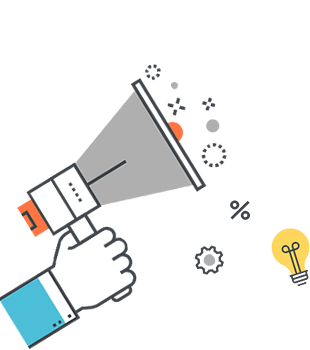 Case Studies
Everyone of our QuickBrand Online Store solutions is a custom creation serving each particular client's unique functionality and process needs. Whether it is an apparel store, swag store, custom product kits for new hires, reward store, incentive store, trade-show management store, or an overall marketing supply chain solution; each one has its own unique finger print while benefiting from the needs of our variety of clients. See a few results of our work here.
Check if you Qualify for a FREE online store!
Automate and simplify your marketing merchandise procurement for FREE