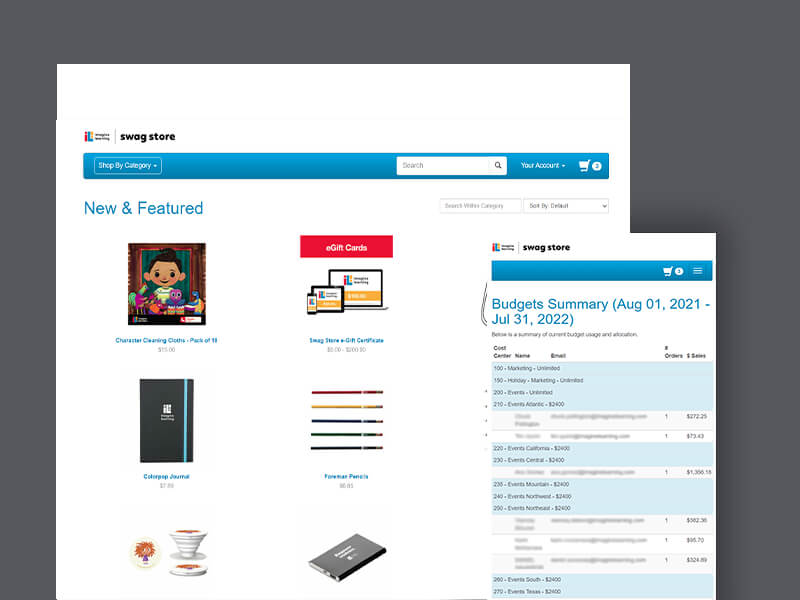 Learn how Imagine Learning got full control of their marketing spend while empowering employees to service their customers' needs with greater autonomy.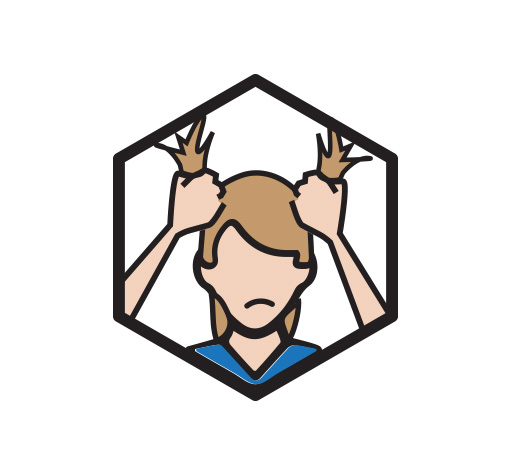 Challenge
As a company with hundred of employees who all interact in different ways with their client base, Imagine Learning needed a way to streamline and simplify their swag processes to get tighter brand controls and remove "phantom" spend from their processes as employees sent branded gear and marketing materials to excited and reward their audience.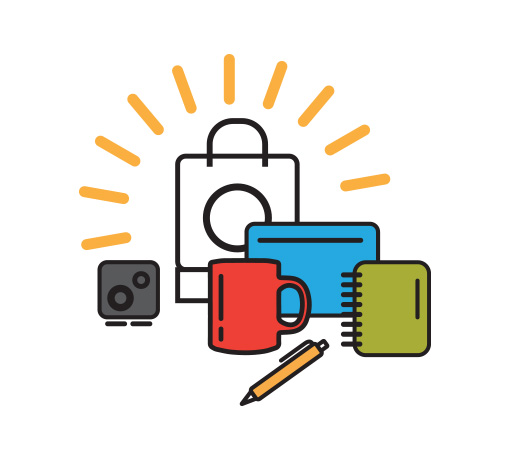 Solution
A custom dashboard was created for the team, utilizing all of their cost center codes, along with a strict approval process. Any team member that wants to order swag must utilize a cost center and business justification, and orders are held for finance approval, which is done right on the platform. On the site, IL admin users can easily track spend by cost center, by user, to prevent unauthorized or unnecessary purchases. In addition, QuickBrand's approval system allows for line-item approvals, allowing requests to be approved or denied down to individual line time, with rich analytics to track product performance and consolidated billing to allow finance to quickly code spend across cost centers.
Our total marketing supply chain solution is utilized by creating significant savings in both time and costs for Imagine Learning corporate-owned licensees. The significant reduction of vendors in their marketing supply chain means Imagine Learning can be assured of total brand compliance, consistent product quality, and much faster and consistent roll-outs for campaigns and updated store layouts.
500+ transactions validated per year;
100% control on brand spend;
1 platform.