Kaplan Professional Gift Site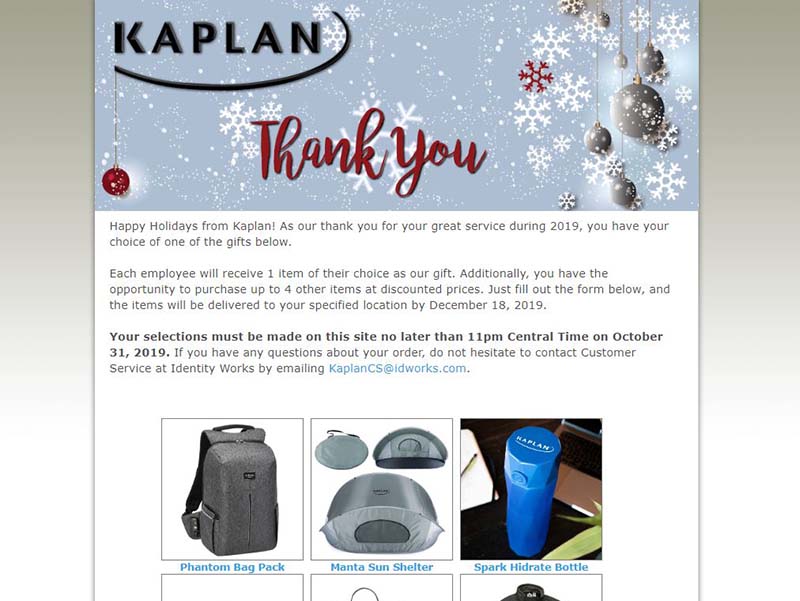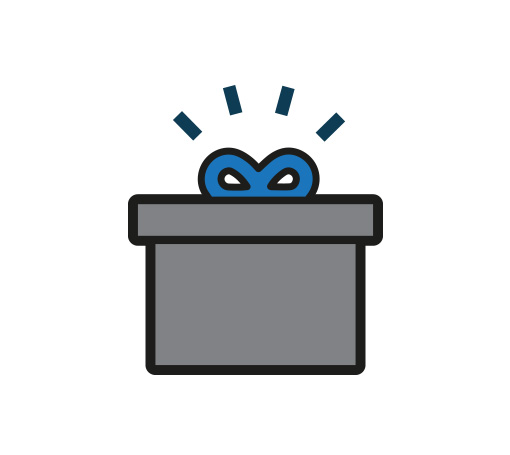 Challenge
Before Identity Works and our custom QuickBrand Online solution for gifts, Kaplan professional was limited to one gift that was selected for every employee as a holiday/year-end gift. Not everyone liked the gift, maybe because it was something they already had or other reasons. This lowered the employee perception and ratings for this program.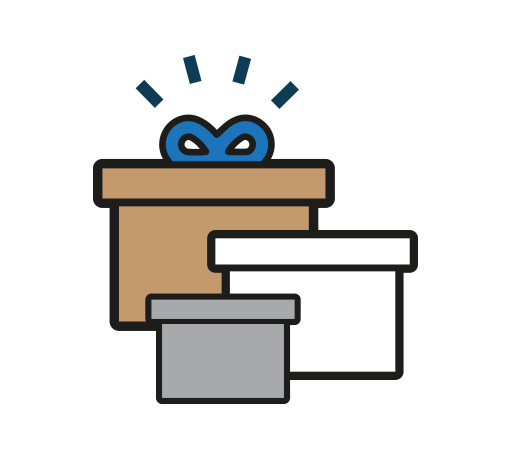 Solution
Identity Works created a QuickBrand Gift Store that allows the staff to choose their own gift from at least three options using egift card codes specific to each employee. This greatly increased internal ratings for the program and overall satisfaction making it a true reward. In addition, we programmed the store so if someone wanted to purchase another gift for a family member or others, they can now do so using a personal credit card right on the site during the same transaction when using the gift redemption code.
The gift program is a huge success year over year, with 95% average employee adoption and consistently high internal ratings. Employees consistently use the gifts they receive at the home and in the office, with gift items from 3+ years past still regularly seen on-site and discussed in planning meetings. Approximately 5% of employees take advantage of the opportunity to purchase additional items (up to 3 additional), and the reporting features built into the store allow Kaplan to have visibility on every gift claim to prevent unauthorized or duplicate claims and to streamline distribution to employees.