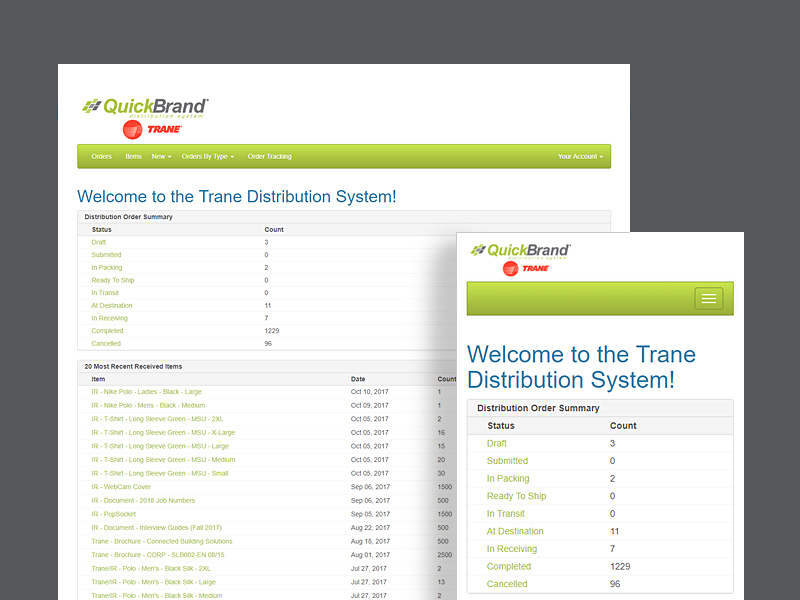 Learn how our custom QuickBrand programming helped a large company manage its trade-show and event assets and get 24/7 insight as to what, where, when.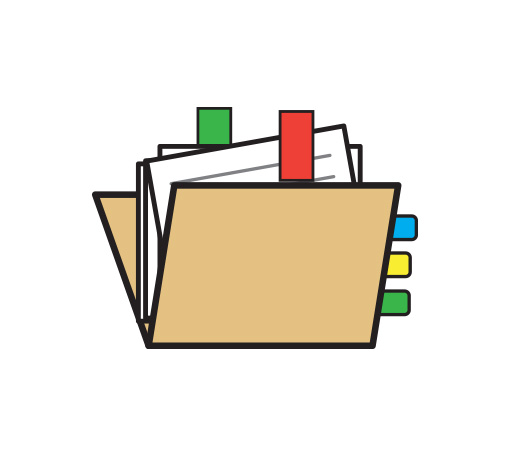 Challenge
With multiple trade-shows and events occurring across the country and so many assets to keep track, Trane and Ingersoll Rand were struggling to keep things organized and have a good way to know where these assets were at any given time.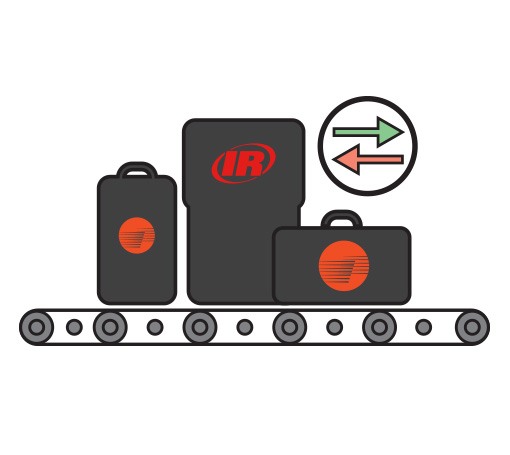 Solution
Identity Works created a QuickBrand Trade-Show management System that gives 24/7 insight as to where assets are at any given moment, along with online ordering to order and deploy assets where needed. Combined with Identity Works' advanced Distribution Center services from checking in product coming back from trade-shows, recharging electronics, cleaning product, and reshipping to the next the next location along with creative SWAG ideas and branded apparel for the staff, Identity Works streamlined the entire process saving huge amounts of Trane and Ingersoll Rand's staff time and created a custom reporting function for 24/7 access to needed information.
Thanks to Identity Works, Trane and Ingersoll Rand have seen increased efficiency, cost savings, and significant time savings for their recruiting and training events. Our event asset management system allows for a single system and distribution center to service all recruiting and training events, saving time and freight costs while providing better visibility and transparency for all event assets. By switching to the QuickBrand Event Management system, Trane and Ingersoll Rand were able to save:
An average of 2 hours/event;
An average of $1,000/month in labor hours vs. fulfillment costs;
Significant costs in discarded product due to a simplified return and check-in process;
Cost reductions through our Post-Show reporting and forecasting to show actual consumable usage, allowing Trane to purchase only as much product as they need.